Why Shampoo Is So Important For Your Hair
October 28, 2022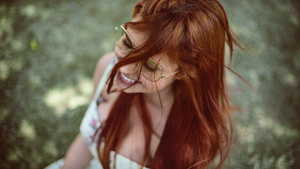 Whether you wash your hair once a week or three times a week: You should know that your shampoo is vital to your hair's health. Shampoos are an integral part of any hair care routine. They help you create a clean slate for styling and give you a salon-quality finish every time you hop out of the shower. 
Not convinced your hair needs a high-quality shampoo? 
Here's everything that shampoo can do for your hair:
Prevent hair loss
Hair loss is no joke. If you feel like you're constantly pulling out clumps of hair in the shower, you may not be using a shampoo that your hair can benefit from. With a high-quality shampoo, you can kill off yeasts and inflammation. This will ensure you can maintain optimal hair growth and a healthy scalp for each individual hair strand.
Gives your hair a reset
Every time you use shampoo, it's like resetting your hair. If you have natural waves or curls, they'll start to flourish. That reset is more beneficial than you might think. With a clarifying shampoo, you can eliminate any unwanted product build-up, oil, and debris. This will help you feel more confident and give you a head full of hair you can easily style. 
Hydrating boost
If you have dry or damaged hair, shampoo can help restore some of the lost moisture. Without hydrating, your hair may feel dry and brittle. To smooth your hair cuticle and keep your hair looking happy and healthy, you'll want to use a shampoo with hydrating ingredients. 
Our Argan Oil Shampoo is a salon-quality shampoo that contains two moisturizing ingredients: Moroccan Argan Oil and Soy Protein. Together, they work to deliver unreal moisture and leave your hair softer and smoother than ever before.
Protects your hair from colder weather
Have you ever heard of seasonal hair loss? Yeah, it's a real problem. Hair also naturally reacts differently to ongoing changes in weather. To ensure your hair is protected from the damaging effects of the cold, you'll want to have a trusted shampoo by your side. This will help you mend split ends, combat damage, and keep your hair clean and healthy. 
Eliminates excess oil 
Shampoo can help you remove any unwanted excess oil. Using it regularly can also help you eliminate product build-up and other debris on your scalp. This debris can leave your hair looking and feeling greasy, which can negatively impact your confidence. 
If you're someone who feels like you're always combating grease and excess oil, it's time to switch to shampoo like our Foam Full. This formula will gently cleanse the oil from your hair and improve the visual shine. After one use, you'll notice an enhanced lift and bounce to your strands. 
Removes dirt, debris, and odors
One of the most obvious benefits of shampoo is that it helps you clean your hair. The shampoo contains ingredients that help eliminate dirt, debris, and odors. That's why when you jump out of the shower and dry your hair, your hair looks and feels cleaner. Without a trusted shampoo, you could have unwanted odors, oils, and dirt that could take away from the natural shine of your lovely locks. 
If you believe your hair requires some extra TLC, try our Uncompromised Intensive Repair Shampoo. This pH-balanced intensive repair shampoo will help you fortify your stands and improve the visual appeal of each individual hair strand.
Combat frizz and flyaways 
If you have a head full of curls that is prone to frizz and flyaways, you'll need a trusted shampoo to help tame your mane. Shampoo smoothes the cuticle and helps eliminate all unwanted frizz that's taking away from your go-to hairstyles. 
Our top-selling shampoo that helps reduce frizz is our Pearl Foam FUll Volumizing Shampoo. This is a moisturizing shampoo that features a gentle lather. The formula is designed to help with frizz control, increase manageability, and reduce the effects of humidity.
Upgrade your shampoo game with Orlando Pita Play
Ready to experience all of the benefits of shampoo? You've come to the right place. At Orlando Pita Play, all our shampoos and conditioners are formulated with the highest quality ingredients. These are professional-grade shampoos that can help you see results and can help you achieve visually healthier-looking hair.