What Shampoo Is Best for Your Hair Type?
July 15, 2022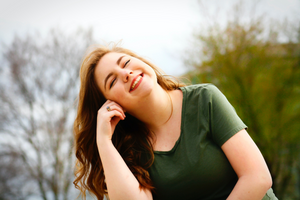 The truth is that the shampoo your friend uses might not be the best fit for you. That's because everyone's hair is different. Different hair types need different formulas to help you maintain the natural beauty of your hair type or to always be able to flaunt a salon-quality shine. 
If you're feeling like your hair isn't looking its best, it's time to get to the root of the problem: your shampoo. 
Here's how you can find the right shampoo for you:
Shampoos by scalp type 
Shampoos are designed to cleanse your roots and keep your hair looking and feeling fresh. That's why your scalp type is an important determining factor when shopping for shampoos. 
Most individuals fall into one of these two categories:
Oily scalp
If your scalp tends to be oily or greasy, you have excess oil and sebum production. You probably feel like you've tried everything on the market, and nothing seems to work. 
For the best results, you'll want to steer clear of hydrating or moisturizing shampoos because this will add too much moisture to your already oily scalp. Instead, look for volumizing, strengthening, or clarifying. All of these types of shampoos are formulated to help remove excess oil and cleanse your scalp. 
Dry scalp
A dry scalp has the opposite problem. If your scalp is overly itchy or dry, you'll want to look for shampoos formulated for dry scalp problems. 
If it's causing you any discomfort, you'll want to go with a moisturizing shampoo that can help restore some of the natural oils and help with moisture retention. 
Shampoos by hair type
The scalp isn't the only important factor. You'll also need to consider your natural hair texture and type if you want to find the best shampoo for your hair. 
Straight hair
The appearance of dry or split ends can take away from the natural beauty of straight hair. So you'll want to look for a shampoo that can help keep your straight hair looking smooth and soft. 
Also, consider moisturizing ingredients to help maintain a natural shine. A great option is our Uncompromised Shampoo. It helps mend split ends, replenishes moisture, and fortifies while imparting shine.
Shop our Uncompromised Shampoo on Amazon!
Wavy hair
This hair type is a happy middle ground between curly and straight, so you'll want to find a shampoo that does the same. Don't add too much moisturizer, and be careful with overly drying ingredients. 
Curly hair
Curly hair is fragile and needs something that can help with moisture retention, flyaways, and frizz. Be mindful of the ingredients and look for something that won't weigh your hair down and will help your curls look their best.
Dry or brittle hair 
Your hair needs some TLC and moisture! Look for shampoos with hydrating ingredients, or try our Argan Oil Shampoo. 
This shampoo will help you add moisture back in with nourishing ingredients like Moroccan Argan Oil and Soy Protein. These ingredients also help enhance shine and improve manageability for softer, smoother hair.
Buy our Argan Oil Shampoo on Amazon!
Colored hair
Always look for shampoos that explicitly say they're safe to use on color-treated hair. This will help maintain the color and increase the longevity of your salon look. 
Consider our Pearl Foam Smoothing Shampoo. It's specifically formulated for color-treated hair and will leave you with a vibrant, beautiful shine.
Buy our Pearl Foam Smoothing Shampoo on Amazon!
Thick hair 
If you have a lot of hair, you need a lot of love from your shampoo! It's best to look for ones that are hydrating and moisturizing. Always check to make sure they're formulated with ingredients that won't weigh down your heavy texture.
Fine or thin hair
Volumizing shampoos can help add some body back to your hair and make it easier to style. 
Our Foam Full Shampoo is a volumizing shampoo that can help enhance lift and add more body to your luscious locks.
Buy our Foam Full Shampoo on Amazon!
Shopping for Shampoos with Orlando Pita Play
We want to help you revamp your hair care routine and find the right shampoo for you. The best way to do this is to start with your hair type. Don't just try out products that were recommended to you. Do your research, look for the right ingredients, and find products that make sense for your hair. 
To help you get started, shop our shampoo collection today.