Orlando Pita Play's Top Products of 2023 (So Far)
July 07, 2023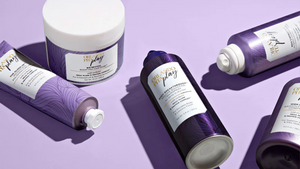 When it comes to hair care, finding the right products that deliver exceptional results can be a game-changer. Orlando Pita Play has been a trusted brand in the industry, and their commitment to innovation and quality has made them a favorite among hair enthusiasts. In 2023, Orlando Pita Play continues to impress with their top products that have taken the hair care world by storm. Let's explore Orlando Pita Play's top products of 2023 (so far).
We all know the importance of giving our hair the care it deserves, and the Overnight Hair Mask from Orlando Pita Play does just that. This intensive treatment is designed to repair and nourish your hair while you sleep, so you wake up to luscious locks that feel soft and rejuvenated. The mask is enriched with potent ingredients like avocado oil, biotin, and keratin, which work together to strengthen the hair shaft, reduce frizz, and restore moisture. Simply apply the mask before bed, and let it work its magic overnight. Say goodbye to dull, lifeless hair and hello to hair that looks and feels revitalized.
Atmos-shield Thermal Heat Protectant:
Heat styling tools have become a staple in our daily hair routines, but they can take a toll on our locks. That's where the Atmos-shield Thermal Heat Protectant comes in. This innovative spray acts as a shield, protecting your hair from the damaging effects of heat styling. The lightweight formula creates a barrier that prevents moisture loss, reduces breakage, and locks in your style. With ingredients like argan oil, provitamin B5, and wheat protein, this heat protectant not only safeguards your strands but also adds shine and softness. Whether you're using a flat iron, curling wand, or blow dryer, this product is a must-have to maintain healthy, beautiful hair.
Argan oil has been a hair care staple for its incredible moisturizing and nourishing properties. Orlando Pita Play's Argan Oil is no exception. This multipurpose oil is rich in antioxidants, essential fatty acids, and vitamins that deeply penetrate the hair shaft, providing hydration and improving overall hair health. The lightweight formula is non-greasy and absorbs quickly, leaving your hair feeling silky smooth and manageable. Whether you use it as a pre-shampoo treatment, a leave-in conditioner, or a finishing oil, the Argan Oil from Orlando Pita Play is a versatile product that will transform your hair.
Sometimes, life gets busy, and we don't have the luxury of washing our hair every day. Enter the Highly Coveted Dry Shampoo from Orlando Pita Play. This award-winning dry shampoo is a true game-changer, extending the life of your hairstyle while refreshing your roots. The formula effectively absorbs excess oil and eliminates odors, leaving your hair feeling clean and voluminous. Unlike some dry shampoos that leave a powdery residue, this one seamlessly blends into your hair, giving it a natural-looking finish. With its captivating scent and quick application, the Highly Coveted Dry Shampoo is a must-have for those days when you need a hair pick-me-up.
Conclusion:
In conclusion, Orlando Pita Play's top products of 2023 (so far) continue to exceed expectations, offering innovative solutions for all hair care needs. From the rejuvenating Overnight Hair Mask to the protective Atmos-shield Thermal Heat Protectant, the nourishing Argan Oil to the convenient Highly Coveted Dry Shampoo, each product is crafted with care to deliver remarkable results. With Orlando Pita Play, you can elevate your hair care routine and achieve the healthy, beautiful and confident hair you've always desired. Embrace the transformative power of Orlando Pita Play's top products of 2023 and unlock the secret to gorgeous locks!