Orlando Pita Play's Beauty Bag Essentials: What Should You Carry Everywhere?
November 10, 2023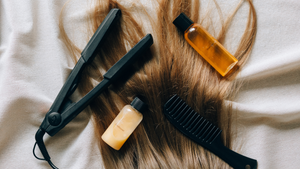 Your hair is a significant part of your overall appearance, and it deserves attention and care, even when you're on the go. Whether you're traveling, going to work, or simply out and about, having the right hair essentials in your beauty bag can make a significant difference in maintaining and styling your locks. Orlando Pita Play, renowned for its commitment to hair health and beauty, is here to guide you on the must-have hair essentials that you should carry with you wherever you go. From hair care to styling and maintenance, we'll explore the essentials that will keep your hair looking its best, no matter the occasion.
Orlando Pita Play Hair Products: The Foundation of Hair Health
To ensure your hair is always at its best, it's essential to start with the right hair care products. Orlando Pita Play offers a range of essentials tailored to various hair types and needs:
Shampoo and Conditioner: The foundation of a healthy hair routine, even on the go. Consider travel-sized versions of Orlando Pita Play's Smoothing Shampoo and Conditioner to keep your hair fresh and clean, even when you're away from home.
Hair Protectant Spray: If you're a fan of heat styling tools, protecting your hair is paramount. Orlando Pita Play's Atmos-Shield Spray forms a barrier that shields your hair from damage caused by heat, ensuring that your hair stays strong and vibrant.
Hair Oil: A few drops of hair oil can work wonders in maintaining the shine and health of your locks. Orlando Pita Play's Argan Oil is perfect for on-the-go application, ensuring that your hair always looks radiant and well-nourished.
Hair Accessories: The Secret to Quick Fixes and Styling
Hair accessories are essential for maintaining and styling your hair while on the go. Here are some must-have items to include in your beauty bag:
Bobby Pins: These versatile pins can be a lifesaver for securing loose strands or creating quick and stylish updos. A few well-placed bobby pins can transform your hairstyle in seconds.
Hair Ties: Whether you need to tie back your hair on a hot day or during a workout, hair ties are indispensable. Keep a few in your beauty bag for those unexpected moments.
Compact Hairbrush or Comb: A small hairbrush or comb is perfect for quick touch-ups. It can help you maintain your hairstyle and ensure that your locks are always looking their best.
Compact Mirror:

A Handy Tool for Hair Checks
A compact mirror is an essential addition to your beauty bag. It's not only useful for quick hair checks but also for ensuring that your overall appearance is flawless. Whether you're reapplying lipstick or making sure your hairstyle is on point, a small mirror can be your best friend on the go.
Spare Change: A Practical Addition
It's always a good idea to keep some spare change in your beauty bag. You never know when you might need it, whether it's for using a pay restroom or purchasing a last-minute hair accessory. Having spare change on hand can save you from unexpected inconveniences.
Conclusion
In the hustle and bustle of daily life or while traveling, your hair should remain a top priority. With the right hair essentials from Orlando Pita Play and a well-rounded selection of accessories, you'll be well-prepared to maintain and style your hair wherever you are. Your beauty bag is your personal toolkit for hair health and beauty, ensuring that your locks always look their best. Customize your beauty bag with these essentials to meet your specific needs, and your hair will continue to be a shining symbol of your personal style and confidence, no matter where life takes you. So, next time you're heading out, don't forget to pack these must-have hair essentials to keep your locks looking fabulous at all times.