How-To: Spring Haircare Routine
April 07, 2023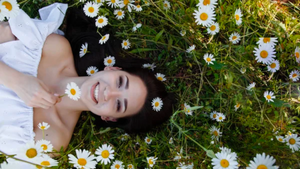 Spring has arrived, and it's time to freshen up your haircare routine. As the seasons change, so should your haircare regimen to ensure that your locks stay healthy and vibrant. Orlando Pita Play offers a wide range of products designed to rejuvenate and revitalize your hair, giving you that perfect Spring look. In this blog post, we'll walk you through a step-by-step guide to creating the ultimate Spring haircare routine using Orlando Pita Play products.
Step 1: Cleanse and Nourish
As the temperatures rise, it's essential to cleanse your hair of dirt, oil, and product buildup. Orlando Pita Play's Uncompromised Shampoo is an excellent choice to start your Spring haircare routine. This shampoo gently cleanses and nourishes your hair while protecting it from environmental damage.
After washing, follow up with Orlando Pita Play's Virgin State Conditioner. This lightweight, hydrating formula detangles and adds shine, leaving your hair soft and manageable. The unique blend of natural ingredients provides your hair with essential nutrients to keep it healthy and vibrant throughout the season.
Step 2: Treat and Repair
Winter can be harsh on your hair, leaving it dry and brittle. Spring is the perfect time to repair any damage and give your locks a fresh start. Orlando Pita Play's Well Behaved Anti-Frizz Cream Serum is a fantastic treatment to help you achieve smooth, frizz-free hair. This lightweight, non-greasy formula works to repair and prevent split ends while controlling frizz and flyaways.
For an extra boost of hydration, try Orlando Pita Play's Hair Purifier Vinegar Cleansing Mask. This deep conditioning treatment removes impurities and buildup while restoring your hair's natural pH balance. The result is silky, smooth hair that's ready for the warmer weather.
Step 3: Style and Protect
With your hair cleansed, nourished, and repaired, it's time to start styling. Spring is all about loose, effortless looks that showcase your hair's natural beauty. Orlando Pita Play's Body Breakthrough Volume Boosting Hairspray is perfect for adding volume and texture to your locks without weighing them down. Spray it onto damp hair before blow-drying to achieve a full-bodied, voluminous look.
Protect your hair from heat styling and UV rays with Orlando Pita Play's Atmos-shield Thermal Heat Protectant. This innovative spray shields your hair from environmental damage, as well as heat damage from your styling tools. Apply it before using heat styling tools, and your hair will be protected from the elements all day long.
Step 4: Refresh and Revitalize
No Spring haircare routine is complete without a product to refresh and revitalize your hair between washes. Orlando Pita Play's Highly Coveted Dry Shampoo is the ideal solution for those days when you need a quick pick-me-up. This lightweight, invisible dry shampoo absorbs excess oil and adds volume, leaving your hair looking fresh and clean.
For a finishing touch, apply Orlando Pita Play's Satin Pillow Overnight Hair Mask before bedtime. This leave-in treatment nourishes and repairs your hair while you sleep, so you wake up to soft, smooth locks that are ready to face the day.
Conclusion
Achieving the perfect Spring haircare routine is easy with Orlando Pita Play's incredible range of products. By cleansing, nourishing, treating, and styling your hair with these high-quality formulas, you'll have gorgeous, healthy locks all season long. So step into Spring with confidence, knowing that your hair is well cared for and ready to shine.