How to Keep Color-Treated Hair Healthy
March 03, 2023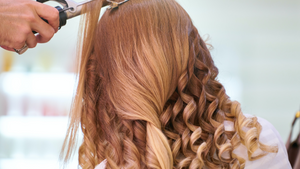 Obsessed with your sun-kissed blond hair in the summer? Want to preserve your cool tones during the winter? Maybe you recently switched to the dark side and want to maintain the rich, dark color. 
Let's face it, dying your hair is fun! It's a great way to try something new and boost your confidence. However, if you're still sticking to the same hair care routine after you dye your hair, your hair may not look as soft, smooth, or vibrant as it did in the salon. 
Don't worry - with a few changes to your hair care routine, you can keep your hair looking as great as it did when you first got it color-treated.  
Here are six tips to help you keep color-treated hair healthy and thriving. 
1. Limit how often you wash your hair
The more you wash your hair, the quicker the color will fade. To preserve the vibrancy of your hair, you'll want to revise your routine and wash it less frequently. Consider washing it only two to three times a week. It may take some time to train your hair to go longer without washes but trust us - it will be worth it!
2. Switch to a color-protective shampoo
When you have freshly dyed hair, your go-to drugstore shampoo might not cut it anymore. You'll want to find a formula designed to protect your color, prevent fading, and keep your hair looking its best. 
Our Argan Oil Shampoo is a salon-quality shampoo formulated with Moroccan Argan Oil and Soy Protein. Together, these nutrients work together to deliver moisture and an intense burst of hydration. This color-safe shampoo is formulated for color-treated hair and will help you keep your looking and feeling visually healthier.  
3. Use a purifying hair mask 
If you feel like your hair doesn't have the same vibrancy it once did, consider using a vinegar hair mask. Vinegar can help improve the visual appearance of your color-treated hair and increase the longevity of your looks. 
Our Hair Purifier mask is formulated with natural fruit vinegar. It's designed to gently clarify and make hair color appear more vibrant and boost your overall shine. We recommend using it once every week or every other week, depending on how often you wash your hair. 
4. Switch to air drying
If you regularly use an air dryer, it could be contributing to unwanted moisture loss. This can lead to dryness, brittle ends, and unwanted damage. Instead, consider air drying your hair or towel drying. While this might take longer to dry, it will save your mane from excessive damage. 
For the best results, apply a serum like Magnifying Glass. This intensive serum contains Inka Omega and Chia Seed oils. It works as a protective layer for your hair to add shine and protect it from unwanted damage. This product will help you maintain the vibrancy of your freshly dyed hair when you switch to air drying. 
5. Use a heat protectant 
If you style your hair frequently with styling tools, you'll need a trusted heat protectant. A heat protectant is a must-have to mend split ends, prevent damage, and keep breakage to a minimum.
Our 10-in-1 thermal heat protectant, Atmos-shield, is designed to protect your hair from styling tools, extreme weather conditions, and other external factors. To keep your hair visually healthier and stronger - you'll want to use a heat protectant every day before styling your hair. 
6. Be careful with swimming
Did you know that pool water can actually turn your hair green? This isn't just a myth! If you have color-treated hair and want to swim in the pool, you'll want to be mindful that the chemicals can leave an unwanted green hue. To protect your hair and maintain its color, you'll want to apply a leave-in conditioner before jumping in the water. This will work as a filter to protect your mane. 
High Spirited is a nutrient-rich leave-in conditioner that will work as a barrier to preserve shine and lock in moisture. After you get out of the shower, comb this product through your hair from the scalp to your ends. Leave it in and let it dry like you normally would for the best results. 
Maintain your mane with Orlando Pita Play
If you want to keep your color-treated hair healthy, beautiful, and thriving, you need the right products by your side. 
At Orlando Pita Play, our products are expertly formulated to help you preserve your hair's natural beauty. Our formulas are color-safe and jam-packed with nutrients your hair needs to look and feel its best.