How to Find Your Perfect Conditioner
September 09, 2022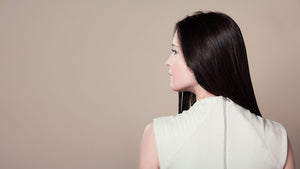 You'd be surprised at the number of people unaware of how essential the right conditioner is for their hair. Hair conditioners can make or break your favorite looks. 
If you're the type of person to choose your conditioner solely on the bottle design or the marketing, you may be doing more harm than good. The wrong conditioner can cause unwanted flyaways, product build-up, and brittle ends - and who wants that? 
If you're ready to find the perfect hair conditioner for your hair type, you've come to the right place. 
We've put together a guide to help you discover the best of the best ingredients and products for your unique hair type. 
Let's dive in.
Understanding the different types of conditioners
Look, we get it. It's hard to know what's best for you. Especially when conditioner bottles are full of buzzwords. You may be wondering: What do these products do for my hair?
Here's a breakdown:
Hydrating:

Designed with moisturizing ingredients that will add moisture and shine back into your hair. 

Volumizing:

Perfect for fine, limp, or flat hair. If you feel like your hair needs an extra added boost, you can't go wrong with a volumizing shampoo. 

Strengthening:

Great for hair that needs extra TLC! These are formulated with ingredients to help mend split ends, breathe life into brittle hair, and give color-treated hair an extra boost of nutrients.

Balancing

: Balancing is the perfect balance between hydrating and nutrients. They are great for eliminating product build-up and keeping your hair clean.

Smoothing:

Obsessed with wearing your hair straight or flaunting your natural curls, but not with the flyaways? You probably want to try out smoothing hair to get that incredible shine. 
Shopping for hair conditioner by hair type
Curly hair 
Curly hair has specific hair requirements. Since the hair is fragile and needs extra love to develop a more defined curl pattern, you'll want to choose the ingredients you put in your hair. 
We recommend opting for a high-end conditioner jam-packed with nutrients. This way, when you go to wash your hair, you can rest assured it's getting all the much-needed nutrients you need to thrive.
You'll want to shop for a hydrating shampoo like our Silk Slip Smoothing Hair Conditioner! This incredible smoothing and hydrating shampoo adds shine to your hair while replenishing the essential moisture your curls need. 
Formulated with our Multi-Phasic Shielding Complex®, you don't need to worry about humidity, heat, or other environmental stressors damaging the visual look of your curls. 
Shop our Silk Slip Smoothing Hair Conditioner on Amazon!
Dry, damaged, or color-treated hair 
No one likes dealing with dry, brittle, or split ends. They can take away from your hair's natural beauty and cause your favorite hairstyles to fall flat. Instead, you'll want to look for smoothing or a strengthening shampoo. 
A great option is our Virgin State Intensive Repair Conditioner. This intensive repair conditioner has a fortifying formula that helps smooth the cuticle and get to the root of the problem. It's formulated with silk and wheat protein to provide an extra layer of protection before styling your hair. 
Shop our Virgin State Intensive Repair Conditioner on Amazon!
Flat and oily
Straight, flat, or oily hair can be hard to deal with. The worst part? If you use the wrong conditioners or ingredients, it can add to the problem. 
Since you already have naturally occurring oils on your scalp, you'll want to stay away from overly hydrating or moisturizing conditioners. Instead, look for words like volumizing or balancing. 
We can't recommend our High Spirited Weightless Leave-In Conditioner enough. This leave-in conditioner has a weightless formula that will provide the much-needed volume and body you desire. It's also formulated with soybean protein, sunflower seed oil, and coconut oil, three great ingredients for all hair types.
If you have thicker hair, use it as a supplement for an extra volume boost. However, before you go too crazy with the products, always test them out to ensure it doesn't cause unwanted oil production. 
Shop our High Spirited Leave In Conditioner on Amazon!
Shopping for hair essentials with Orlando Pita Play
If you're ready to upgrade your hair conditioner, you've come to the right place. At Orlando Pita Play, we know just how important it is to find a conditioner that works for your hair type. 
With the right ingredients and a curated approach, you can get more out of your hair and start improving your visual beauty every time you take a shower.
Ready to experience the Orlando Pita Play difference?
Shop our shampoo and conditioner today!