How to Achieve Perfect Air Dried Hair
September 23, 2022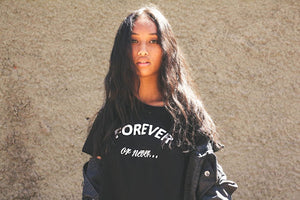 At some point in your life, you've most likely scoured the internet looking for ways to maintain your mane and protect it from unwanted damage. While reading through all of the tabloids and how-tos you could find, air drying was most likely at the top of the list. 
Air drying eliminates the need for towels and blow dryers, which can cause some serious damage to your lovely locks. However, it also means you'll need to let nature run its course. 
If you've ever air-dried your hair, you know that means more frizz, tangles, and limp ends. Before you start to panic or refuse the idea of air drying, we want to let you know that it doesn't always have to be that way. 
We're here to walk you through everything you need to do to achieve perfect air-dried hair. 
Let's dive in.
Use the right shampoo and conditioner
Everything starts in the shower. If you aren't using a high-quality shampoo and conditioner, your hair isn't getting the love it needs to thrive. Providing your hair with nutrients and hydration helps combat the frizz and makes air drying easier. 
We recommend trying our Argan Oil Shampoo and Conditioner Duo. This duo is formulated with hydrating ingredients like avocado oil, sweet almond oil, and argan oil. Together, these ingredients will improve manageability, and give you softer, smoother hair. 
Shop our Argan Oil Shampoo and Conditioner Duo on Amazon!
Take a cold water shower
Alright, this probably won't be your favorite part of your hair care routine. However, before you look the other way and refuse to let go of your steamy, hot showers, you should know cold water is great for sealing your cuticle. 
Aim for colder than room temperature, not ice cold. If you can't handle the cold water shower, try rinsing your conditioner out of your hair with cool water! This will help minimize the frizz and provide you with a gorgeous shine. 
Switch to a plush microfiber towel 
We have some bad news: Your favorite bath towel could be causing more harm than good. Bath towels have fibers that are too harsh on wet hair. 
If you love to wrap your hair up in a towel after a shower or aggressively rub it against your hair to dry it off, you could be causing frizz and split ends. Instead, aim for a plush microfiber towel. These are much gentler on the hair and can even help your hair dry faster. 
Use a gentle comb
Next, make sure you comb through the tangles with a wide-tooth comb! If you skip this step, it will be harder to detangle your hair when it's dry. 
For the best results, start at your ends and work your way up to the roots until all tangles and knots are removed. 
Apply a leave-in treatment
A leave-in treatment helps combat frizz and eliminate flyaways. Without one, your favorite styles may fall flat or be ruined by imperfections (and who wants that?)
Everyone's hair is different, so you'll want to apply a leave-in treatment that meets the needs of your unique hair type and your hair goals. 
Here are a few to consider:
Pro tip: If you shower in the morning, you may want to also play with a textured spray before styling!
Shop our Leave-In Treatments on Amazon!
Now, let it dry!
It's time to sit back, relax, and let the air dry work its magic. If you shower at night, you can throw your hair in braids or a bun before going to sleep. If you're more of a morning shower person, you can continue with your makeup and skincare routine. 
Try your best to keep your hands away from your hair while it's drying! Your hands have natural oils that can leave a greasy residue on your hair. 
Shop Orlando Pita Play Today
To perfect your hair care routine, you'll need to start by upgrading your hair care products. At Orlando Pita Play, we only use the best of the best ingredients to help you achieve salon-quality hair every time. If you're ready to upgrade,
start shopping our collection of products today
.